Upgrade your dictation experience with Voice In Plus.
The Plus upgrade a whole host of features which combined with Voice In's existing best in class dictation service will make typing a breeze across most websites.

With Voice In Plus you get:
Custom Voice Commands
Also referred to as macros / dictionary in Dictation apps. Define your own voice commands to automate tasks by inserting predefined blocks of text for specific words.

Dictation Box
Use the Dictation Box to type on sites where Voice In doesn't work by default like Facebook, etc. You can dictate all the content into the dictation box and copy the text out to the target box in the end without having to leave the site.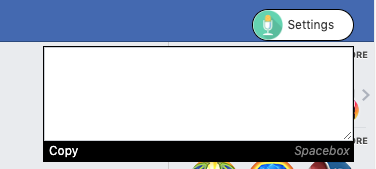 Disable Page Popup
Allows you enable/disable the voice in popup that appears on a page once you start dictating.

Disable Uppercase
You can choose to have the spoken text always be written in lower case (except the start of a sentence which is auto-capitalized).

Quick Switch
Switch between multiple languages easily using keyboard shortcuts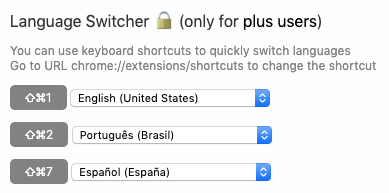 Checkout the Voice In Plus Guide to know more.
Frequently Asked Questions:
Is my payment information safe?
Voice In uses Stripe, a global $40 billion dollar payment processing company. Voice In does not store any of your payment information on our servers. When you click Upgrade, you will be taken a secure page hosted on Stripe that will collect and process your payment.
Will my subscription automatically renew?
You control whether your subscription renews or not. Auto-renew will be turned on by default, but you can manage it easily in your user account. You will receive at least 2 notifications via email prior to your subscription renewing or expiring.
Will future renewals also be at $20/year?
We are not evil like your cable company. All future annual renewals will be at the locked in price of $20/year if you upgrade now.
What devices does Voice In work on?
Voice In works on any device that runs a desktop (i.e. non-mobile) version of Google Chrome, whether it's a Mac, PC or Chromebook.
Can I use my license on more than one computer?
Yes, you can use your license code on any number of machines. You however need to have one license per user.