There is now a simple way to add Dictanote to your desktop and open it as a standalone app:
For people who can't check the video, here are the 2 quick steps:
Step 1: Click on the Settings Menu (Top Right of Chrome window) and click on Install Dictanote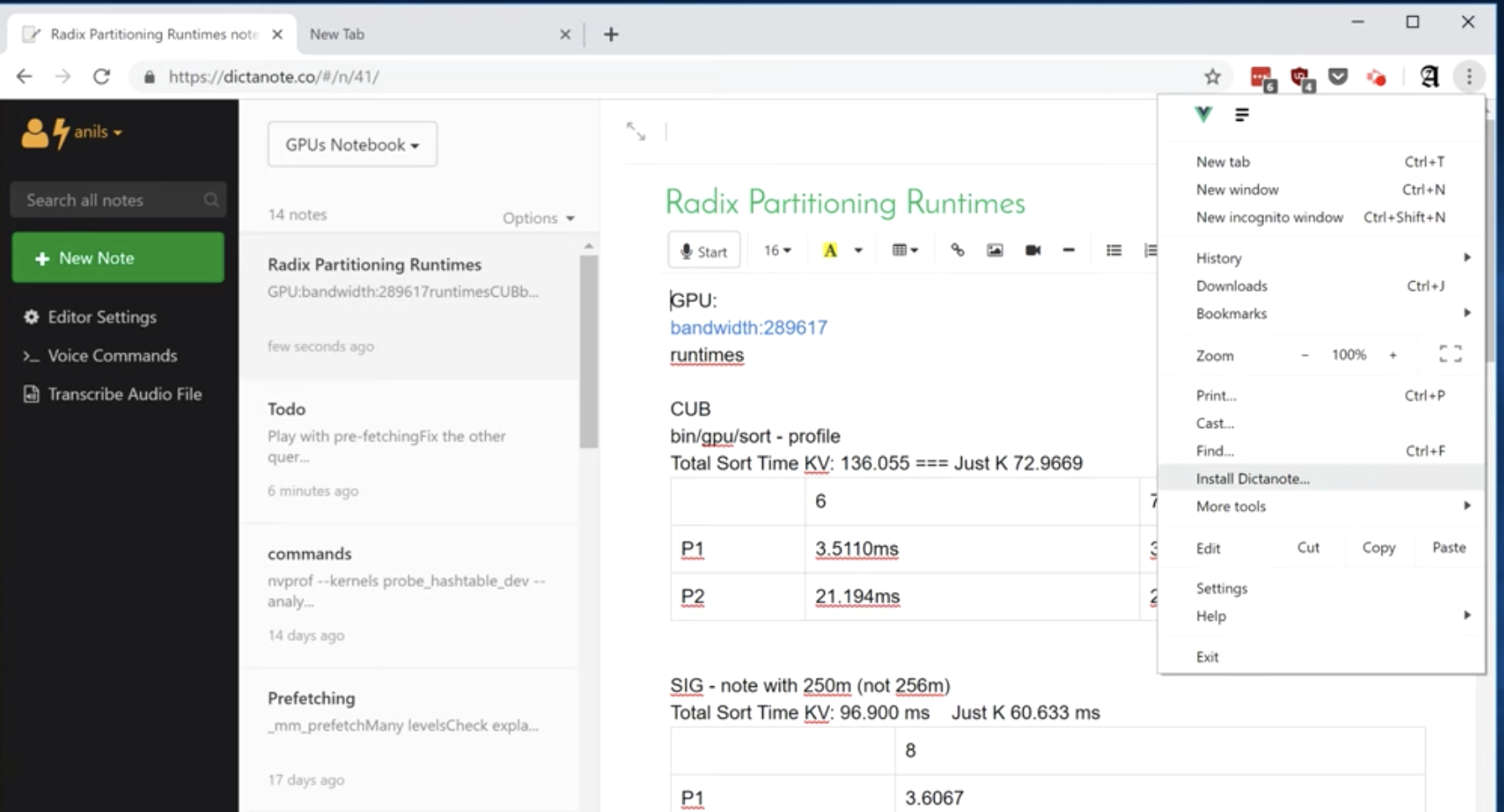 Step 2: You will see a popup. Click Install.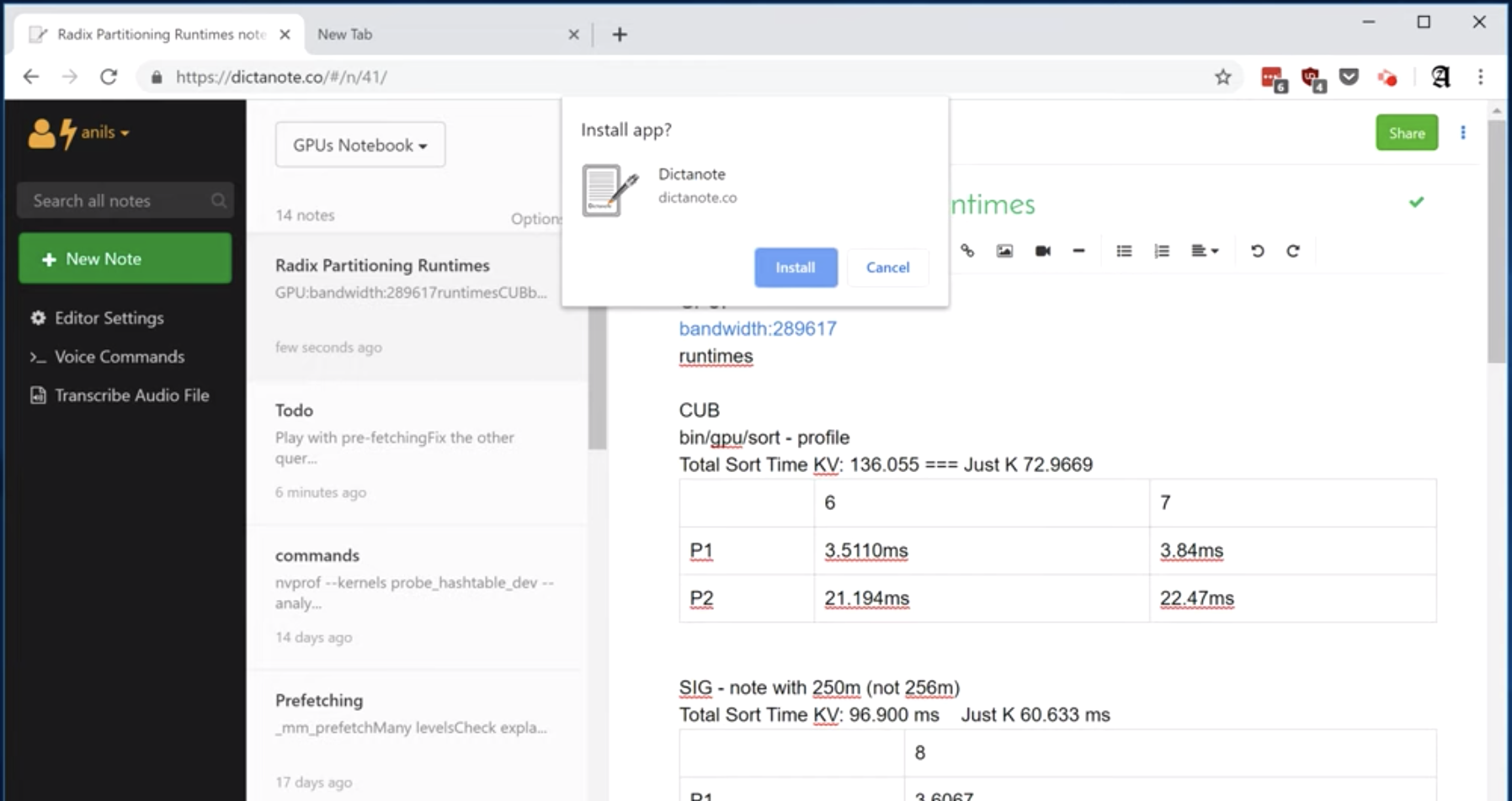 That's it ! You will see a shortcut on your desktop. Clicking it will open Dictanote in a standalone window.